About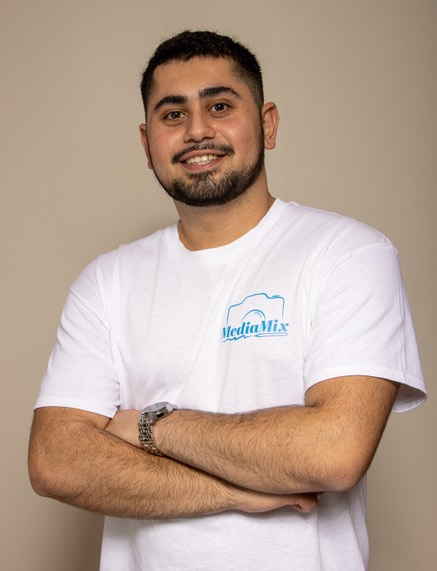 Joseph Abbas
Photographer/Graphic designer
Our goal is to improve your media visibility whether for a simple portrait, for a splendid drawing or for your business project. It is by applying this desire to our work that we always work to produce authentic content that reflects your image.
Located in Laval

(514) 318-0067

mediamixlaval@gmail.com
---
Photo Service
Note: As soon as the photo session begins, you will have to pay us a non-refundable deposit of 30$.
30 minutes
1 outfit
1 location
6 retouched photos
x
x
1 hour
2 outfits
2 locations
12 retouched photos
x
x
1.5 hours
3 outfits
3 locations
20 retouched photos
2 people
1 vector drawing
2 hours and +
studio (at your expense)
35 retouched photos
8 people
2 vector drawings
---
Graphics Department
Note: A non-refundable deposit of 20$ is required prior to the execution of the service.
word document or Powerpoint
30$
1 word document or 1 animated presentation
1 drawing
abstract-portrait-vector
1 video included if requested
1 logo or 1 media poster
2 versions of the logo offered (coloured/black and White)
Product design
15$ to 30$
*The price depends on desired product*
1 product design
Purchase and delivery of the product at your expense (Vistaprint)
Calendar, business cards, notebook, documents, labels, bottle, t-shirt, hoodies, menu, gift voucher, etc...
---
---
Contact us
Note: Please note that designs usually take 10 open days, and all other graphic services and photo services between 2 to 3 open days .